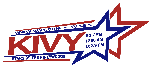 Monday night, February 5th the Crockett City Council met at City Hall. The Crockett Chamber of Commerce was there as one of the first items on the agenda regarded the possible donation of Brewer Park from the Chamber to the City. The Chamber wanted to donate the property to someone who could maintain and upkeep the property for its current historical site. The City Council decided to table this item to allow them more time to look into what it would cost the city and if they could keep up with it.
The city approved closing parts of 3rd street near Camp Street for the Music and Arts Festival in late March.
The council also approved the purchase of a dump truck from Houston County Precinct 2 for $6000. The City also approved a list of surplus items that will be auctioned off online or to be scrapped and sold that were items of the city.
Also on the agenda, the city decided to purchase fire department equipment outright instead of financing it and acquiring debt on the city. The money comes from the proceeds of the sale of the Crockett State School. The remainder of the money will be used to buy equipment to repair roads around Crockett.
The City Council meetings are broadcast on Tuesday on KIVY TV 16.1 at 6 PM.